The last few weeks have been a whirlwind, so I was delighted to have a weekend without many commitments, especially since next weekend will be filled with the Conclave Release Party and the Chicago Literary Hall of Fame fundraiser at Sanfilippo Mansion.

On Saturday, we had landscapers come to work on the front yard, as well as to dig out the spots in the back for our garden and play area. We'll do the planting and gardening ourselves, but it helped to have the equipment for some initial clean up. I love this part: the planning and transformation.

Sunday, the kids each had a birthday party to attend. One was a "Mad Scientist Party," and my oldest wanted mad scientist hair (of course). We weren't sure what a female mad scientist's hair would look like, so we took our inspiration from the lovely Trillian Stars in her fabulous Steampunk Shakespeare costume for Twelfth Night. Here they are side-by-side: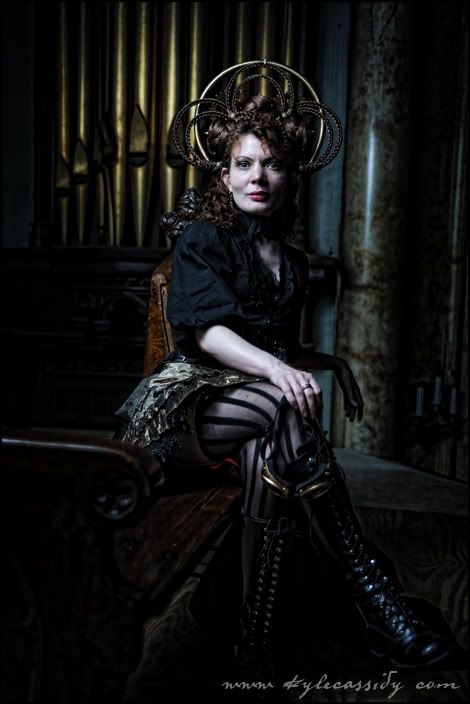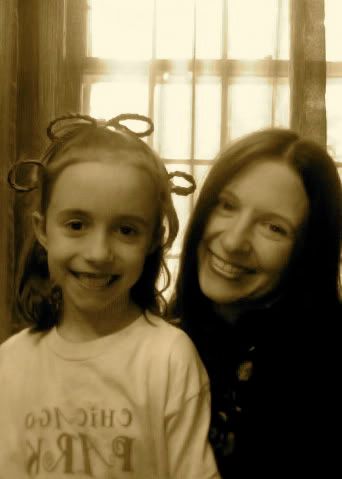 She had a great time making a rocket, slime, and chocolate play dough. I had the opportunity to sit in a Starbucks and catch up on some paperwork and emails, but I really wanted to be writing, so I kept scribbling ideas down in my notebook.

I love this part: the burst of inspiration, the chasing of stories.